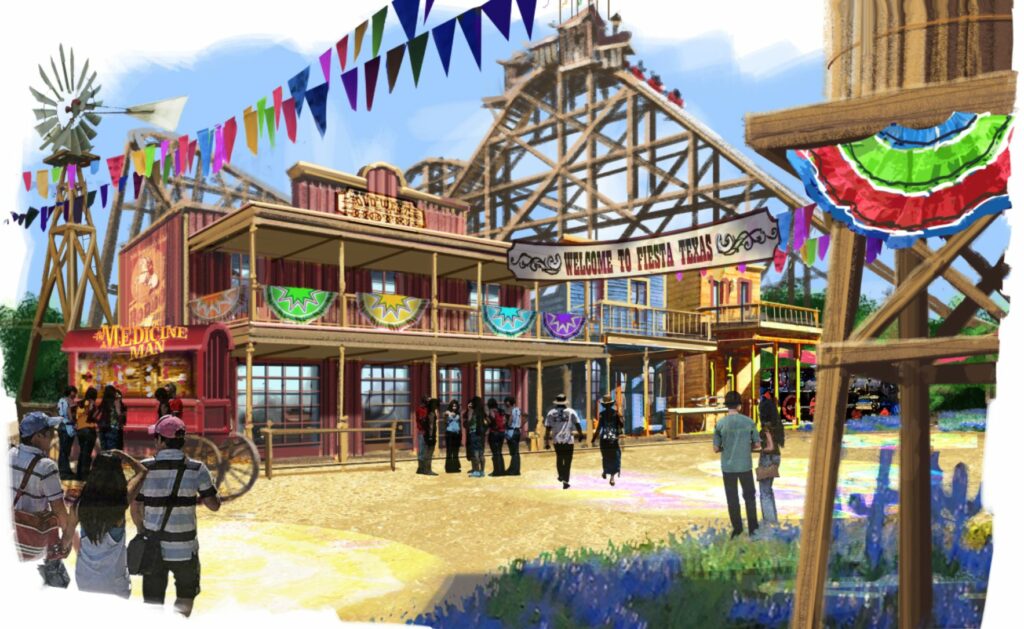 TORONTO, Ontario, July 18, 2016 – Global entertainment designer FORREC Ltd. is helping Dubai Parks and Resorts design Six Flags' newest theme park outside North America as one of the largest resort destinations in the region. The park will open in Q4 2019 as an addition to the three theme parks and one water park opening in October this year at Dubai Parks and Resorts.
"Six Flags is the largest regional theme park company in the world, and their Dubai park will be a showplace for their brand," said Steve Rhys, Executive Vice President, FORREC Ltd. "We're pleased to be a partner on this project because it will also be the first family thrills theme park in Dubai. That means it has truly spectacular park elements that will appeal to families and guests of all ages."
The park will feature six themed zones drawn from the best of the best in Six Flags thrill parks. In addition to the themed zones, the park will also have VIP spaces, dedicated space for private events and an array of retail and food choices.
"Through this collaborative partnership with Dubai Parks and Resorts, we are excited to bring innovation, entertainment and unmatched thrills to the Gulf Cooperation Council (GCC)," reported John Odum, President of Six Flags International Development Company.
FORREC has been a long-term partner to this iconic brand and is proud to help realize another signature destination.