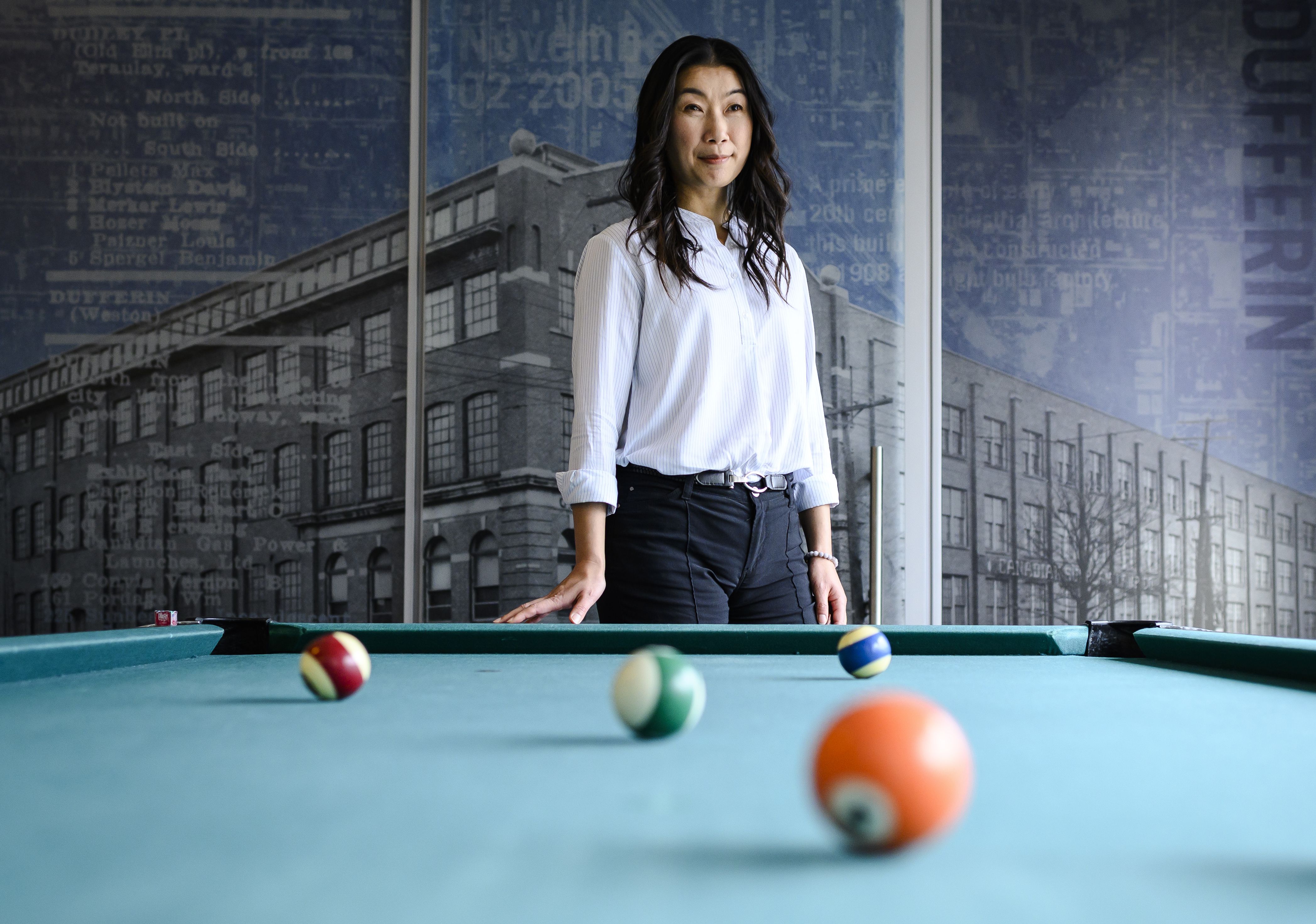 Toronto, ON – FORREC, a global leader in experience design, is pleased to announce that Linda Hung will be its new Vice President of Business Development. This strategic advancement reaffirms our dedication to creating unforgettable experiences and shaping a dynamic future for our valued clients and partners.
Throughout her 25 years of dedicated service at FORREC, Linda has developed a deep understanding of the experience design industry, and comprehensive knowledge of the different aspects of the business. Linda holds many of FORREC's trusted key partner and client relationships and brings a wealth of experience in translating client needs into memorable and compelling experiences.
"Linda's strong relationships with the clients, vendors and consultants that make up our dynamic industry reach all corners of the globe and encompass multiple sectors," says FORREC CEO Cale Heit. "Her deep understanding of our business, key partner relationships, and the wider industry make her the perfect fit for this role."
In this role, Linda will be responsible for the overall development, coordination and leadership of all sales and business development strategies and Initiatives for FORREC's long-term and sustained growth. This effort will include managing client experience as well as FORREC's highly talented and connected business development team.
Linda is a leader in our industry who proudly represents FORREC at conferences, trades shows, and industry events, and shares her knowledge through learning and education, participates in industry conversations and thought leadership, and contributes her insights through social and news media.
Linda is thrilled to be leading the business development studio and is eager to make an even greater impact for clients, the industry, and FORREC.
"FORREC is a unique company playing a unique role in experience design," says Linda "I'm excited to continue building the best teams in the business, collaborating with our partners and deepening our client relationships to translate their needs into unique and transformative destinations and experiences."
Linda's transition to this role is the latest example of FORREC's forward-thinking succession planning that ensures it has strategic leadership across all areas of the business — now, and into the future. This company value means FORREC supports and develops existing talent to build a sustainable foundation for influential, innovative and future-focused leadership with a consistent focus on enhancing the client experience.
Linda will officially begin her role on October 1st, 2023, replacing Mattew Dawson, who will be leaving FORREC.
FORREC will continue to innovate and grow and is confident that Linda will excel in her new position and lead our Business Development team to new heights.
– 30 –
About FORREC
FORREC is an experience design company that has created some of the world's most successful leisure and experiential destinations globally. We go above and beyond with inspiring creativity, ingenious know-how, and transformative guest experience.
FORREC's extensive experience in strategy, planning, and design, allows us to create compelling guest experiences rooted in imagination and immersive storytelling for location-based entertainment including theme parks, attractions, water parks, mixed-used + entertainment, landscape architecture + urban design, and resorts. Our team can deliver a full spectrum of creative and design management services to meet the objectives of any experiential design project at all scales, locally and globally.
With a history that spans over 35 years, FORREC has experience working with brands all over the world, including in six continents, and built projects in over 60 countries. FORREC is headquartered in Toronto, Canada with offices in China and the U.S.
For more information, please visit forrec.com