Van Dam led FORREC's global business development and championed key long-standing relationships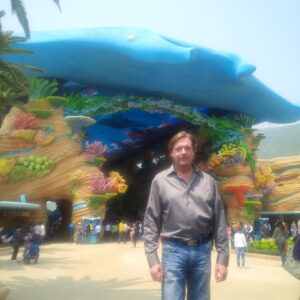 TORONTO – FORREC, an experience design company, announces today the retirement of Anthony Van Dam, Executive Vice President, after 34 years at the organization, effective October 1, 2022.
World traveller, connoisseur of roadside food stalls, landscape architect, relationship builder and senior executive, Van Dam began his career at FORREC in 1988 as a junior designer after graduating from Toronto Metropolitan University (formerly Ryerson University) where he earned his diploma in landscape architecture. Van Dam quickly rose through the ranks, and his tenure has included 25 years as a Shareholder, 20 years on the Board and 10 years as head of global business development. Van Dam was also a board member for the Themed Entertainment Association (TEA) Asia-Pacific, an international non-profit association representing the world's leading creators, developers, designers and producers of compelling places and experiences until 2019.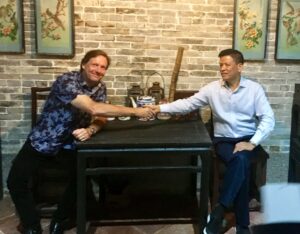 For over 30 years, Van Dam has provided strategic thinking and strong leadership, and has continued to develop markets and champion relationships with FORREC's most important brand partners and international clients. Van Dam was instrumental in opening the Chinese market for FORREC, and he has continued to nurture the region into one of FORREC's strongest and most important markets.
"FORREC has been my home for almost 35 years, and I feel incredibly lucky and proud of the small part I played in helping to grow this company into the world-class entertainment design consultancy it is today," said Van Dam, Executive Vice-President, FORREC. "Through it all, we have managed to maintain our greatest asset, our culture, through integrity, humility, comradery, and hard work. I will always remember my mentors who supported me along the way, and I am excited about the current crop of leaders, who are as strong as we have ever seen. FORREC's future looks bright indeed."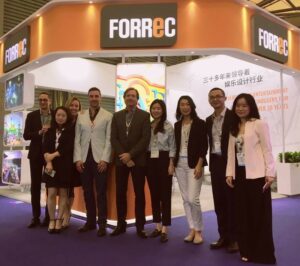 "Anthony is an industry veteran and recognized global leader in large scale entertainment planning and design," said Cale Heit, President, and CEO, FORREC. "As a senior executive and leader of FORREC's global business development efforts, Anthony's big picture, strategic thinking and strong leadership in an ever-evolving world marketplace is highly sought after. We will greatly miss his expertise and intuition, which helped FORREC build some of the best, most rewarding client relationships."
Over the course of his career, Van Dam has had numerous significant client relationships around the world including UNIVERSAL STUDIOS, Florida, SAMSUNG GROUP, South Korea, CENTRAL GROUP, Thailand, MAJID AL FUTTAIM, UAE, SUNAC GROUP, China, CHIMELONG GROUP, China, OCT GROUP, China, SUN GROUP, Vietnam, VIN GROUP, Vietnam.
Van Dam's extensive background in large scale planning and design, sophisticated understanding of different regions, cultural nuances and the opportunities for entertainment design worldwide has supported FORREC's growth and vision to create global transformative experiences and deliver incredibly customized projects that are unlike any others in the world. He has been a strong contributor to creative solutions that has led to powerful opportunities for clients and significant advancements for the entertainment and experience industry.
FORREC thanks Van Dam for his many years of remarkable contributions to our industry locally and across the globe and wish him all the best in his retirement.
Since 2016, Van Dam has acted as Chief Representative of FORREC's newly formed Representative Office in Shanghai. We are pleased to announce that Steve Shah, Vice President, FORREC will be appointed the new Chief Representative for China.