"In pursuing a 'way,' Japanese typically move beyond an interest in craftsmanship to a kind of sacred search for the ultimate."
― Morinosuke Kawaguchi, Geeky-Girly Innovation: A Japanese Subculturalist's Guide to Technology and Design
What Japanese theme parks can teach us about immersive world building
A life-long dream of mine was to visit the hallowed ground of several Japanese theme parks. Given their distant location I never had the opportunity to visit – until late last year in pre-COVID conditions. I thought I was prepared with my certifiable theme park geekiness on what the excursion had in store for me, but I was met with the unexpected, and subsequently gained some valued insights as a theme park designer.
The visit coincided with the lead-up to Halloween, a very North American holiday but one that has captured the imagination of many Japanese. Quite different from theme parks in other countries, guests at the Tokyo parks could dress up as their favourite characters from September to October in honour of the upcoming holiday. Traditionally theme parks do not allow their guests to dress up as characters as it can be confusing for visitors to determine who is an employed character or cast member and who is a guest of the park. It can potentially create some awkward moments for both character-dressed and non-costumed guests alike:
Child: "Hey, Mommy! I want to see Belle!"
Mother: "Umm, that's not Belle, that's another lady who looks like Belle eating a burrito…."
While there is potential for confusing guest interactions, what I observed on those days is what every theme park designer longs to see – the costumed guests were so wrapped up in the settings and narratives that have been carefully imagined and created that the outside world is almost forgotten. Roleplay, or a more pointed term "cosplay," creates the opportunity for guests to physically become the actors, the players in the environmentally different lands. For example, groups of 1920 flappers explored the streets of New York, interacting with other groups who also dressed appropriately to the land, whether dancing or chatting. Over in the Ocean Grotto, mermaids and octopi roamed between the seaweed and coral, challenging each other, and playing out the roles of good and evil. Most groups stopped for photos whether for a passerby (such as me) or with other costumed groups. Some even had their own photographers for the day, recording their actions with the park as a stage-set backdrop.
What was also appealing about the costumed guests was the incredible energy that emanated from them, much like that on the floor of a Comic-Con or on a crowded gay neighborhood street during Halloween weekend. The energy came from the inherited personas of the characters the guests took on, but it also came from the interactions between costumed and non-costumed guests alike; all these different individuals and groups suddenly had a commonality between them, making it easier for strangers to introduce themselves and make quick and vibrant connections.
The guests became the masters of making their own memories.
As we look ahead to a post-COVID world, for theme park and experience designers – what can we learn from Japanese parks and the opportunity for cosplay? Do we allow guests to dress up in parks all the time, confusing who are cast members and who are guests? Not necessarily (though WDW has announced the wearing of character costumes is allowed from Sept 15th to October 31st during regular park hours for the first time this year a privilege only reserved for special events in the evenings); but we can develop the opportunities to create and mimic these experiences.  Here are a few ideas to harness the power of "cosplay":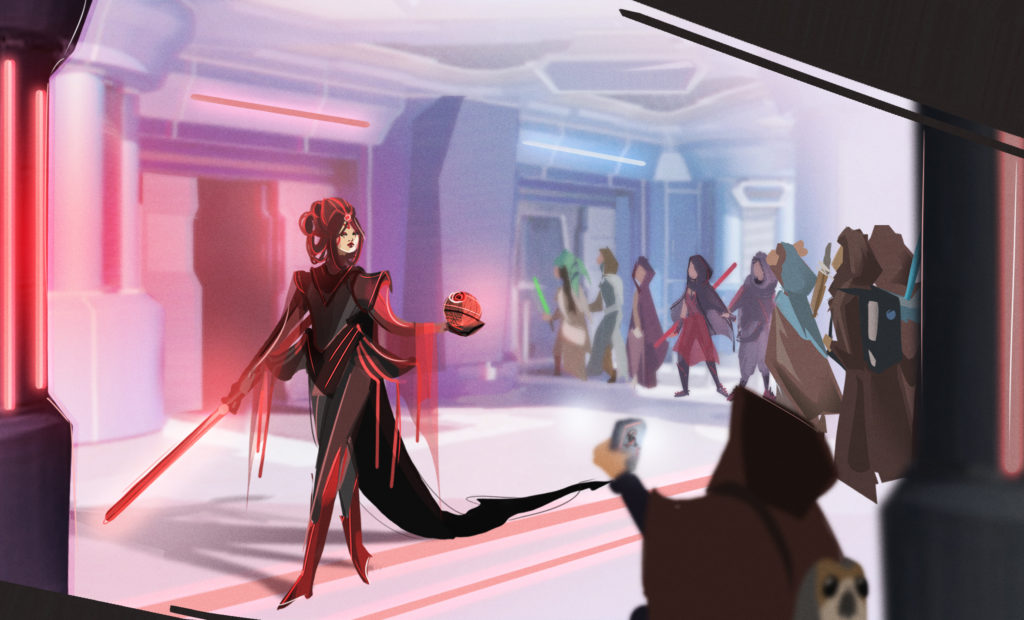 Dress-Up Retail
Creating an occasion out of dressing up – whether it be a princess, warrior or a robot can be integrated into an immersive retail experience. This is face painting taken to the next level, where we can be transformed from head to toe into the character of our dreams. Once the transformation is complete, having the opportunity to record ourselves within an environment that represents who we have transformed into is important – whether it is within the existing land or one that is tailored specifically to the retail experience.
If physical dressing is unachievable, whether it is a resource issue or COVID restrictions, it could also be replaced with a touchless Augmented Reality Interface (i.e. a full-length mirror) that we can transform ourselves digitally. The important aspect of this is to make the experience shareable in the immediate physical surroundings (look at me!) to capture the same energy and vitality as the cosplay guests in the Japanese theme parks. Having the ability to interact in digital costume is also needed to make the experience more fulfilling than say, an AR overlay in an app on a phone. In both scenarios, the experience is closely followed by the ability to share our makeover on social media showing, quite literally, our new face to the world.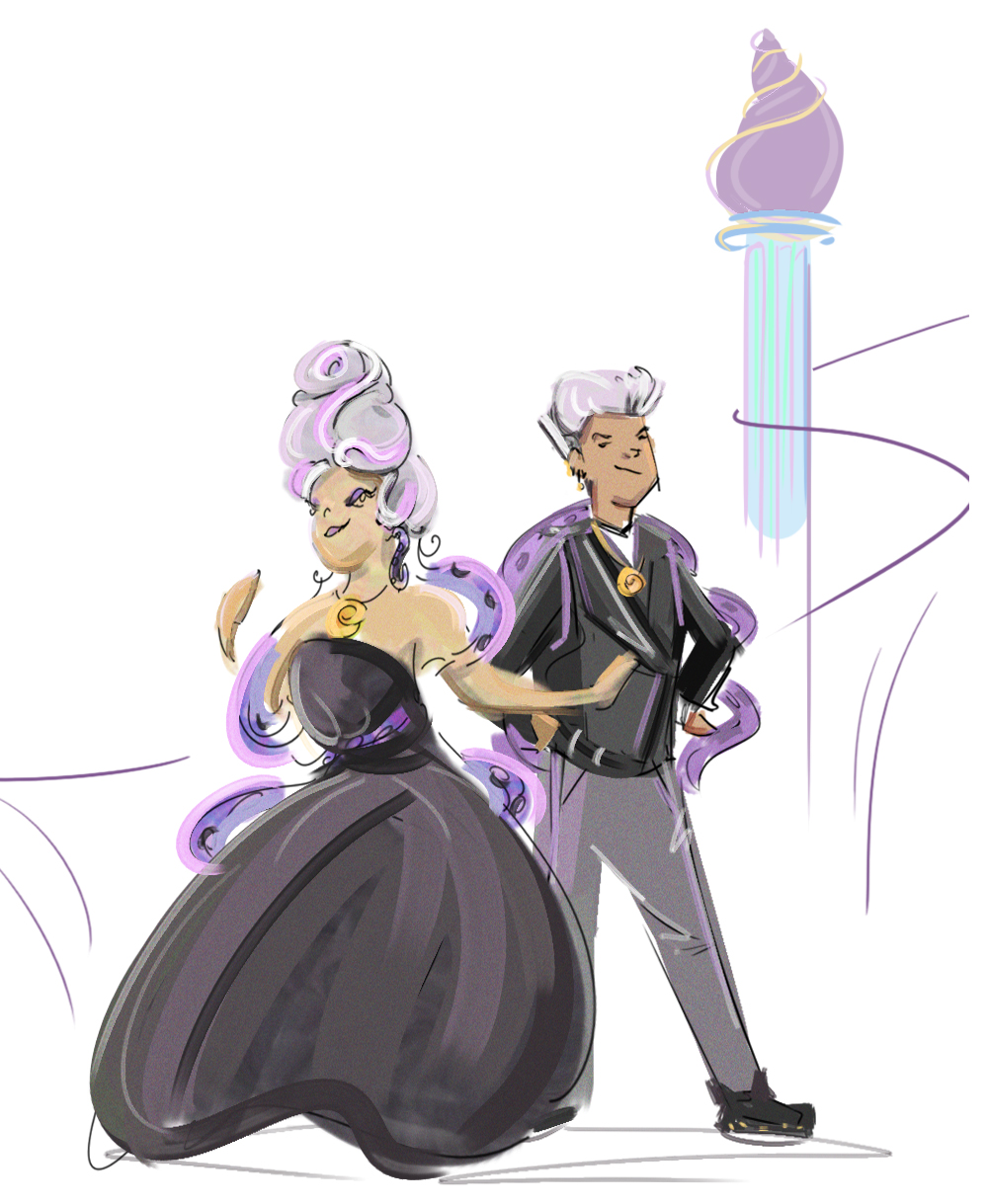 Participatory Attractions
Yes, 'All the World's a Stage', but it's so much better when we have one to perform on. Being able to dress up and then act out a part with others, whether with other guests, cast members or both, can become an unforgettable experience. The options are endless – we could train to be a warrior or a magician, put on a play with one of our favourite characters or save the city from an evil foe. Being able to physically transform ourselves and then act the role out in front of families, friends, and strangers transforms the theme park experience from passive (we watch) to active (we participate).
The 'stage' can be in a dedicated venue or attraction, or we can use the park's environment as the stage – like the cosplay guests in the Japanese parks or the Ghost Town Alive experience in Knotts Berry Farm. Here we can act our roles out along the facilitators and/or costumed actors within the context of the park; its openness allowing for additional unscripted interactions for guests who happen to be passing by. Placing the experience in the park environment also creates the opportunity where multiple storylines can co-exist, potentially providing a new experience every time we return to the park.
The participatory attractions work ideally when we can be close together, i.e. before and after the time of COVID. In the meantime, physically separated areas could be created for us to perform, like the many Italian balconies which became impromptu stages during the pandemic. The performances could be recorded, stitched together, and shown back to us collectively.
Themed Events
For theme parks, we have been discussing a different definition of 'flattening the curve' for some time now – the need to attract guests to attend the park at off-peak times, while discouraging those arriving when the park is busy. Dynamic pricing is one way to help flatten the attendance curve, while another method is to create special events at the park in non-peak times to help create additional demand.
While attendance for most parks, during the time of COVID, is at reduced capacity, there is still an opportunity to create events beyond typical operating hours. Offering social experiences that cater to specific interests and demographics is a great way to help bring guests into the park who may not have planned to do otherwise. As we have been separated for a long time now, there is a real need to connect with others; the special nights where one can dress up with like-minded revelers (socially distanced of course) and to be able to enjoy the park can be a potential draw. Being able to display your costumes, take photos of yourself and others and then share them via social media, all in the context of the park, provides a whole different perspective on the park experience.
Different technologies can also be used to help connect us in a safer manner, from interactive live streaming doors to full-body hologram projections – we can dress up then digitally meet others, whether they are across the park or across the globe. Finding different positive ways to facilitate the spontaneous interactions between guests only helps to make our stay at the park richer and more memorable.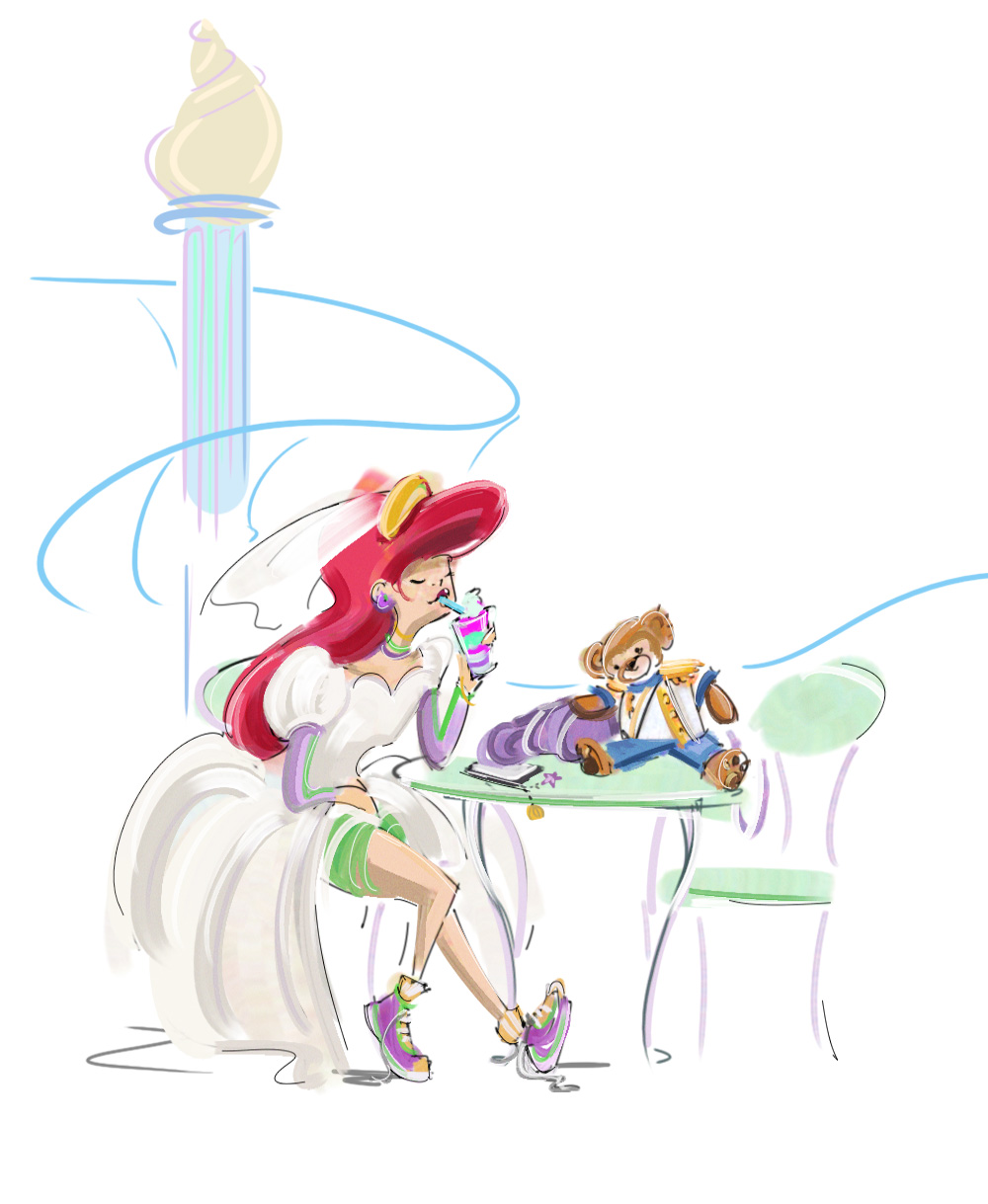 Cosplay for All!
My stay at the Japanese parks opened my eyes to the opportunity of 'cosplay', and the ability for us, as theme park operators and designers, to create the occasion for guests to dress up and role play. This opportunity not only enhances the immersive environments that we create, but more importantly, it also provides an opening to bring us closer together. And isn't that what we are truly about – connecting families of all types – to not only to themselves, but to each other.