FORREC's Vice-President Linda Hung and China Leisure Development Co. (CLDC)'s President Linda Dong discuss how to keep IP's fresh and interesting and the differences between IP's and original theme park design.
HOW DO DESIGNERS KEEP IP-BASED ATTRACTIONS FRESH AND INTERESTING OVER LONG PERIODS OF TIME SO GUESTS CONTINUE TO WANT TO RETURN?
Linda Dong (LD): By investing in new content, whether it be refreshing media and interactive content or through constantly adding new and seasonal experiences into the entertainment content of the attraction.
Linda Hung (LH): Continued reinvestment is critical. For IP based attractions with global presence, I've been fortunate to learn from some of the biggest brands. Look for opportunities to take a successful attraction from one location and raise the bar to make the next one even better. With multiple locations, there is a wealth of knowledge and benefit shared between owners and operators, along with a healthy dose of competition.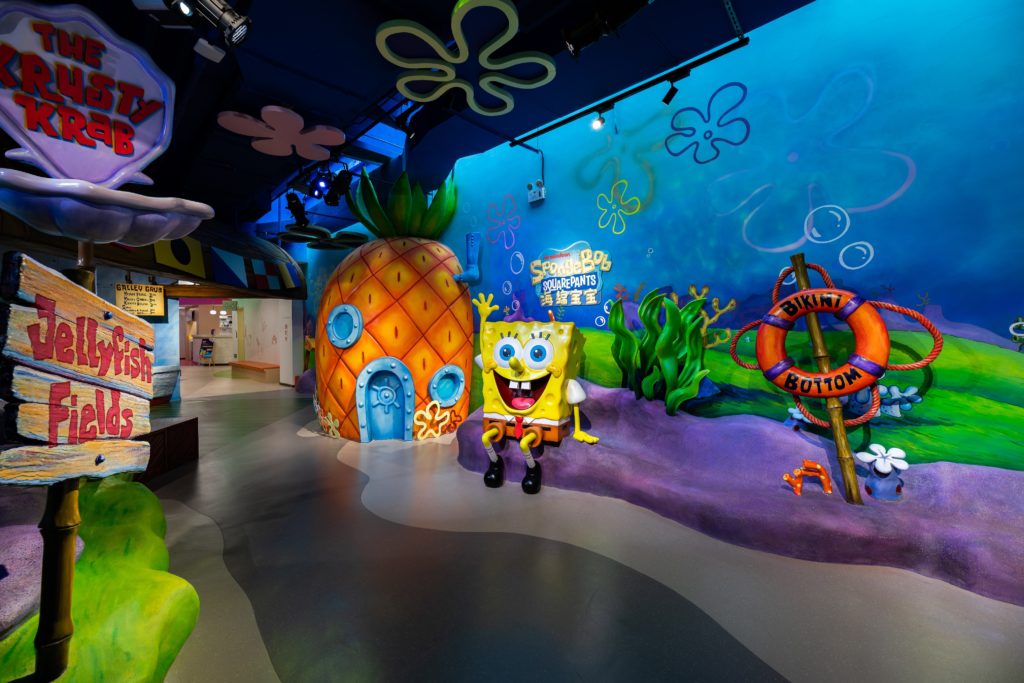 WHAT ARE SOME OF THE BENEFITS TO BUILDING A THEME PARK OR FAMILY ENTERTAINMENT CENTRE (FEC) AROUND AN IP? WHAT ARE SOME OF THE CHALLENGES?
LD: It's tough to compete and stand out in the FEC market as there are many great products out there. Having an IP gives the FEC a huge boost in marketing and can easily attract fans of the IP to come visit. IP's also have a very high brand standard and helps guide the center's design, which helps ensure a premium product that is reflective of the brand's image and immerses the guests into the IP's worlds. Experiences centered around IP's can tell stories and become very immersive as guests are already familiar with the IP and recognize and become excited by the intent of the design. The challenge is that the developer must be prepared to spend both the time and investment in achieving these high brand standards, which often takes several rounds of approvals and will significantly extend the development timelines versus one without an IP theme.
WHAT ARE SOME OF THE BENEFITS OF DESIGNING AN ORIGINAL ATTRACTION WITHOUT AN IP? WHAT ARE SOME OF THE CHALLENGES?
LH: As Linda Dong mentioned, when designs are based on an IP, guests are instantly familiar and excited about the experiences, so you are starting with an advantage. However, think of the possibilities without an IP; designers have the freedom to explore, without the need to worry about all the rules or guidelines. Media based IP's often come with their own worlds – stories, environments, and characters that are complicated to change or slow to evolve. Without such boundaries, design thinking is more relaxed and can be more fun with freedom to create your own stories.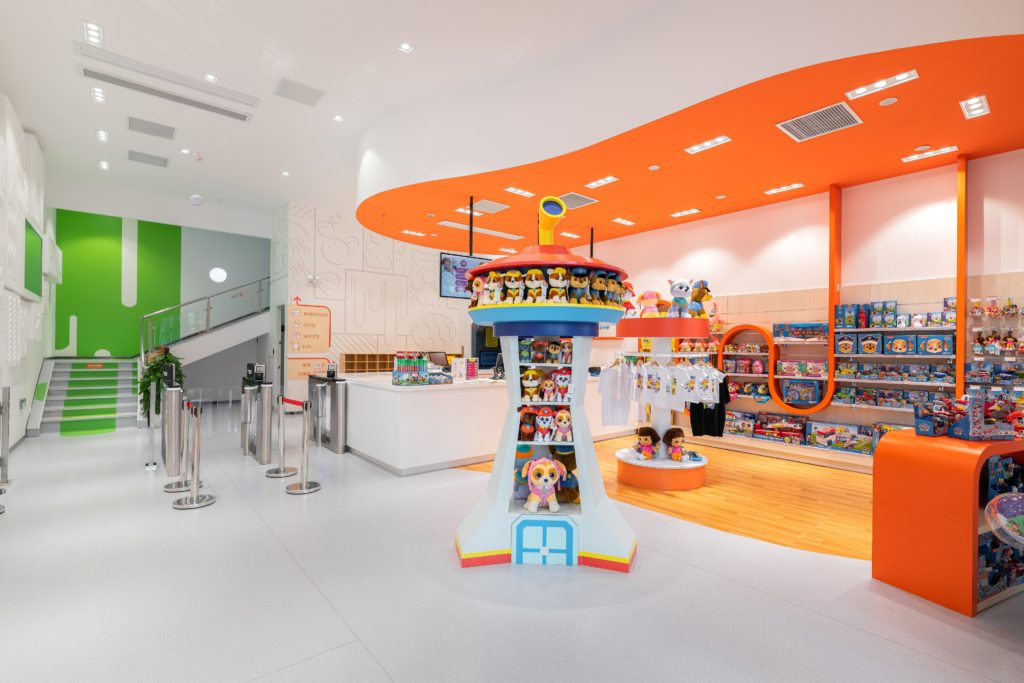 HOW DO DESIGNERS COME UP WITH A COHESIVE NARRATIVE WHEN AN IP HAS A MULTITUDE OF BRANDS UNDERNEATH ONE ROOF? (I.E. HOW DO YOU WEAVE TOGETHER CHARACTERS AND THEIR ENVIRONMENTS THAT ARE VERY DIFFERENT INTO ONE SPACE?)
LD: Designing immersive themed zones is often much easier than finding a way to design around a range of IP's that must co-exist together despite having very different demographics, stories and looks. It's imperative to come up with a neutral and simple environment for a multi-IP brand statement to ease the transitions between the immersive and themed attraction zones as well as for the general zones such as the entrance, ticketing lobby, restrooms, F&B etc. Identifying a few key design elements that can bring them all together such as through more abstracted iconography, linework expression of IP's and other design techniques can help the disparate IP styles to blend in a common space.
LH: I couldn't agree more. This is where the statement "less is more" holds true. The challenge is distilling down to those key design elements, to make a bold collective brand statement.
WHAT'S THE VALUE IN DESIGNING AN IP BASED ON A CARTOON VS. LIVE ACTION CHARACTER VS. A MOVIE FRANCHISE?
LH: In general, there is less risk in using IP based cartoon versus live characters. If we consider that live characters represented by actors, naturally change over time – their looks, persona, reputation are subject to public scrutiny. Actors easily fall in and out of favor. Cartoon characters on the other hand, although not entirely free from the volatile popularity cycle, would be considered much safer. Cartoons are more easily preserved (as if frozen in time) and better controlled by their creators.
Live characters also present added complexities related to promotional use, including the restriction of images. Creating a movie-based IP attraction doesn't mean that an investor has rights to use images of the live characters. In fact, designers may be challenged to create IP based experiences without using images, media, or references to live characters.
HOW IMPORTANT IS IT THAT DESIGNERS PAY ATTENTION TO THE CULTURAL AND REGIONAL DIFFERENCES WHEN DESIGNING IP THEME PARKS?
LD: It is quite important to be wary of local cultures and preferences when designing IP theme parks. It's always a great way to win the hearts of the local customer by nodding or alluding to local customs or landmarks in the design of the park as well. Different IP's may have different levels of popularity in different markets so the ratio of IP's by attraction should also reflect local tastes. The types of attractions and experiences may also vary by country, for example, the thrill rides and big coasters may have a much smaller audience in China than the more family-friendly rides.
LH: Whether through customizing food, retail products, or festivities, this attention to cultural detail strengthens the connection between guests and the IP, and that's good for business.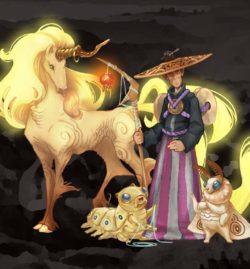 HOW DOES THE RISE OF SOCIAL MEDIA AND THE "INSTAGRAMMABLE" MOMENT CHANGE THE WAY DESIGNERS APPROACH DESIGNING IP ATTRACTIONS (THEME PARKS OR FEC)?
LH: Even before the era of smart phones and Instagram, theme park designers have been experts in creating what we used to call "Kodak" moments. Nobody can argue the need for picture perfect snap shots or the power of social media and the value of organic marketing. As a designer, I find myself determined to stop the guests in their tracks as they race from one "Kodak" moment to the next. Try slowing down to savor the entire guest experience beyond the selfie moments. For more on this topic, read Matt Dawson's "Designing an immersive experience that goes beyond the Instagrammable moment".
LD: I think that designing around "Instagrammable" moments is extremely important. I have often found myself looking through the camera lens to see how certain themed spots would look like in photos shared on social media before confirming compositions and placement of props. More and more, the popularity of the park relies as much on the actual experience as the photos taken and shared on social media, which can greatly increase the park's brand awareness without having to invest as much into marketing.
HOW DO YOU FIND THE BALANCE FOR PUSHING IP'S INTO NEW CREATIVE DIRECTIONS WITHOUT LOSING THE BRAND'S INTEGRITY TO KEEP IT FRESH VERSUS REPLICATING THE SAME THING IN DIFFERENT LOCATIONS?
LD: I think this really depends on the IP as some IP's are willing to explore new directions while others prefer to keep the experiences as authentic to the IP as possible. It's always great to come up with new creative directions and experiences for the IP and it's ultimately the brand team's prerogative to either try it out or reign some ideas back in.
LH: I like Linda's [Dong] point that we should always test new and creative directions. Although many designers encounter resistance to explore new ideas, or to deviate from brand guidelines, persistence can pay off. Typically, media, toys, or existing stories tend to drive the translation into physical attractions.
Consider the possibilities if we flip the process around. Some theme parks build wonderful experiences in physical environments, and then innovate to extend these ideas outside of the park. Efteling comes to mind with their rich history and fantasy theming. Efteling successfully created their own cartoon series based on characters, places, scenes from the park where fans can watch all the adventures and fairy tales from home. There's something magical and inspiring about creating an amazing physical experience first, to establish real connections with guests, before evolving into other media platforms.
About China Leisure Development Co.: CLDC partners with top international IP brands to bring their unique location-based entertainment products to China. CLDC has recently opened Nickelodeon Playtime, a family entertainment center catering to kids 3-11 and featuring Nickelodeon's most iconic properties including SpongeBob SquarePants, Paw Patrol, Dora the Explorer and Teenage Mutant Ninja Turtles, in Shenzhen, China. CLDC is also developing an FEC in partnership with Hasbro located in Beijing and slated to open by Q4 2021.