We are not sustainability experts or activists, nor are we opposed to development. Rather we are curious designers and planners, observing environments locally and developments globally, from the perspective of how do address the need of renewable energy, greenhouse gases, grey water and single use plastics in our theme park and entertainment destinations.
Why should we care?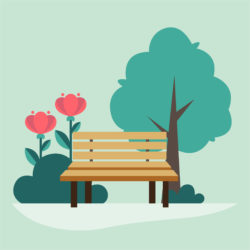 "Mexico City is sinking. Home to 21 million people, who consume nearly 287 billion gallons of water each year, the city has sunk more than 32 feet or 10m in the last 60 years because 70 percent of the water people rely on is extracted from the aquifer below the city."1 The last time I was in Mexico City my time was spent speaking at an industry conference, visiting the stunning  Soumaya Museum and being mostly preoccupied with where I was going to find the best tacos and a margarita. The slowly sinking city was nothing but a fleeting thought as I sat in traffic on the gridlock roadways.
We are all affected when the price of petrol goes up; the family vacation gets more expensive as do airfares for business travel. And then the lines at the pump halt to a standstill the moment the prices drop. With that said, bottled water is more expensive than petrol in almost every country. This is especially true for countries with the larger crude oil reserves in the world, such as Saudi Arabia, The U.A.E, and even here in Canada. Ironically this comparison also holds true for nations with extensive freshwater resources and low crude oil reserves. That's how precious water is today. So precious it has the potential to cause international conflict around the world if citizens of the world don't act accordingly. Generally, individuals are quite mindful of their energy footprint at home; turning off taps, purchasing low energy and water conserving appliances, separating waste and green compostable material and recycling metal, plastic and paper to name a few conservation methods. Our houses and offices are energy efficient, LEED certified even, but this same care and environmental stewardship does not continue when we're looking for fun and entertainment.
There is substantial scientific consensus regarding global warming and degradation of the environment, yet most of us chose to look the other way. Why is this?
• We focus on immediate problems. We have too many other things to worry about in our daily lives. Work, family care, home commitments, finances, social media and screen time take precedent.
• We are told not to worry. Many people believe the political stances the heads of state have taken, telling us climate change is simply not an issue.
• We have a knowledge deficit. The scientific information is available, and it verifies global warming is real and affecting the world in which we live every day. We simply don't access enough the available facts.
• I'm here for a good time not a long time. Somebody else with more money or more credence will deal with the issues at a later point in time. I'll be far gone before it's a real issue.
• Our immediate environment appears unaffected. In well-developed locations with plentiful natural resources, the land looks healthy and the air is slightly cleaner, so it doesn't hit close enough to home. This disconnect from our environment is a short-sighted but inevitable observation in these neighbourhoods.
• We are overwhelmed. Faulty thinking such as, "The things I could do won't really make a difference." or, "The earth is too far gone already; why bother?" are common.
So, at this point you're probably wondering what any of this has to with theme parks anyway. Well, as I see it, we all have an obligation to the earth and to ourselves to show up everyday and act responsibly and in the best interest of the planet to ensure we pass it along in a healthy state to the next generation of humans. The average person visits a theme park only occasionally and when they do it's to leave the monotony or stress of the everyday behind and have uninhibited fun! While having fun at theme parks or, in my case, designing the fun, we forget to ask the basic question: How can we be good stewards of the earth?
When we meet with clients including; developers, owners and operators whom aspire to develop new theme parks, the top reasons we hear as to why theme parks fail to address sustainable measures typically comes down to one thing – money. "It's to expensive and it's not in the budget" or "There's no return on my investment and it's not worth discussing further since it will simply cost more".
Over the past while I have taken greater notice in how we can take small steps to make theme parks more environmentally friendly places and guests more aware of the measure being taken.
8 ways you can reduce the environmental impact of a theme park.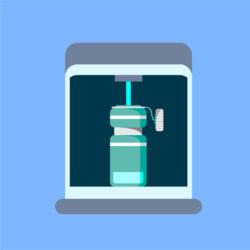 1. Reduce bottled water and single use plastics
· Use refillable, BPA- free reusable water bottles at food & beverage and retail outlets
· Seize the marketing and revenue generating opportunity by using branded and refillable bottles for guests. They can be used while at the theme park and after the guest leaves the park
· Eco-friendly and biodegradable packaged water
2. Celebrate nature and make it part of the guest experience. Make it fun for guests and rewarding for owners/operators.
3. Introduce customized Hyflux water dispensers throughout the park
· Install water dispensers so guests can fill their reusable water bottles for free
4. Reduce carbon emissions and the number of cars by incentivising guests for taking public transportation and offer discounted park tickets. This will also reduce the land required for vehicular parking, which can in turn be utilized for revenue generating space
5. No plastic carrier bags given with purchases
· Guests purchase or even better are given a branded reusable carrier bag. The guest is given the opportunity to purchase a branded eco-friendly bag or better, yet the cost is built into the purchased item. Either scenario creates a marketing opportunity, souvenir, and memory for the guest.
6. Discourage guests and staff from using straws if they don't need one
· Offer bio-degradable options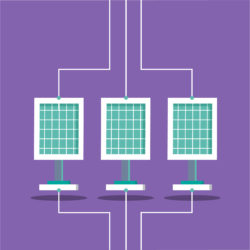 7. Harness the power of the sun. Historically solar power has come in the form of large, visually obtrusive panels but technology has caught up and now can be made chic. Disney made them cool by embracing their brand and installing a large field of solar panels in the shape of Mickey Mouse. Tesla has innovated the by creating solar shingles for roofscape applications.
8. Consider your general consumption habits and ask yourself, "do I want or really need this new gadget, electronic or other trendy item?"
Last and possibly most important- Make the guests aware of what is being done!
These are achievable first steps to reducing the environmental footprint while having fun at theme parks. Some theme parks are already implementing environmentally sensitive measures. There are more substantial and advanced measures that have larger capital costs, and these will have grander impacts. In the near future these will not only be necessary to help the environment but may in fact be required by governments to protect their most important asset- their country and their natural resources. Remember, there is no fun to be had at the theme park without water.
In writing this post I have come to realize the onus is on our team at FORREC, the architects, landscape architects and engineers to make the developers and operators aware of the possibilities and environmentally sensitive issues can be turned into a positive attribute. Being environmentally responsible needs to be celebrated, first it needs to be visible, so the theme park guests are aware, then it can be recognized and held up as a model or sustainability at a theme park.
"We have a garbage island floating in our ocean, mostly comprised of plastics – the size of India, Europe and Mexico combined!"2 As the saying goes- the richer we are the more we consume and the more we waste. While in fact it should be- the richer we are the more we conserve and the more we recycle because we can afford to do it.
I don't wear hemp slippers, nor have I chained myself to a 500-year-old Redwood tree to prevent it from being cut down. However, I would like to continue enjoying the environment, some hiking, snowboarding, canoeing and portaging. Cottage weekends at the lake are the things dreams are made of along with designing theme parks.
Are we simply trying to apply green lipstick or can theme parks be more environmentally friendly?
FORREC will be forging ahead with green ideas for theme park and entertainment destinations. There is room for others to join and we are looking for your thoughts and suggestions.