This is part 2 on our series on Inclusive and Accessible Design. Click here to read part 1.
Universal design for indoor family entertainment centres is dictated by the Ontario Building Code (OBC) and by Accessibility for Ontarians with Disabilities Act (AODA). These government legislated documents provide the minimum requirements we must all follow in our designs. In working with people of varying abilities, the common response is, "this is not enough." Determining where to go from these requirements takes some research and connections from various organizations.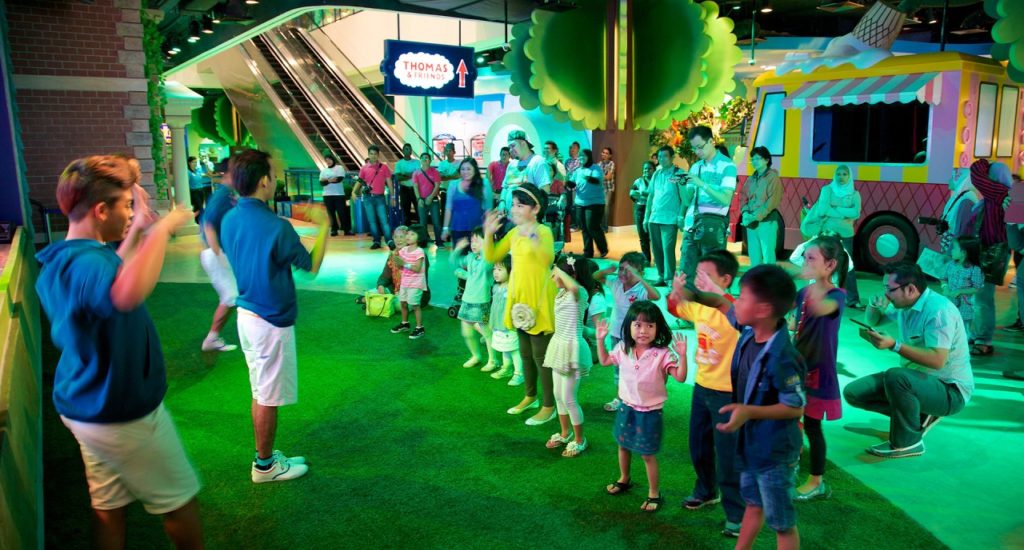 On a recent Family, Entertainment Centre project (FEC) here in Ontario, I was able to be part of an advisory group where suggestions were made to improve our design and go beyond the minimum requirements. The project then became more about "inclusive design" versus "universal design". The goal is to allow all guests to participate in an attraction, no matter their ability. Guests with restricted abilities do not want to enter the attraction via the exit, nor do they want their own separate location to participate. They want to be included with every other guest. Entertainment facilities are all about the fun you have with friends and family, together and create long-lasting memorable moments.
The following is a list of items that go above and beyond the minimum requirements for OBC & AODA:
1. Accessible Queues: Someone in a wheelchair shouldn't have to enter via the exit.
2. Play within a Pit: Not all children want to or can jump into a pit. Create a higher pit where a wheelchair can sit on one side and there is standing play on the other ride. By doing this, it ensures children in a wheelchair can play with and adjacent to other kids, and children with touch sensitivities can stand to play.
3.  Tabletop Play:
• Provide low tables for side approach for wheelchairs and other children can stand around the table,
• Provide high tables so a wheelchair can pull up under the table, but other children will need a riser to reach the table.
4. Hearing Devices: In theatres, provide audio systems that can Bluetooth links to guests' hearing devices for clearer audio.
5. Motion-based VR attractions:
• Provide opportunity for guests to wheel on to ride via ramps then the wheelchair is clipped/locked in place within the floor.
• Provide a spot, adjacent to other guests, where a wheelchair or regular chair can be placed so guests can wear VR googles without the motion.
6. Tactile Maps: Provide a few throughout the park to allow people who are visually impaired to find their way. All guests will still be able to utilize the map. A wall mounted tactile map of the washrooms, upon entry of this area also helps people who are visually impaired find their way within this public space.
7. Sensory Room: Provide a quiet room for children who can become over stimulated to calm down within a private space with their family.
8. Sensory Days: Provide key times or days where the sound levels are lowered, strobe lights are turned off and bright or dim lights are moderated.
9. Pathways: Ensure all lanes are wide enough for a wheelchair to current code standards and queue rails are cane detectable. Keep public aisles as large as possible (3 to 5 metres.) This allows for stroller parking, two-way traffic and for clear turning radiuses.
10. Playground Play Structures: Work with playground manufacturers who have designs for wheelchair accessible play elements or add elements within the same area so kids can play while in their wheelchair among the other children – i.e. play panels.
11. Resting Spaces: Provided resting spots throughout park (Benches with backs and arms to help elderly get out of chair, shaded areas).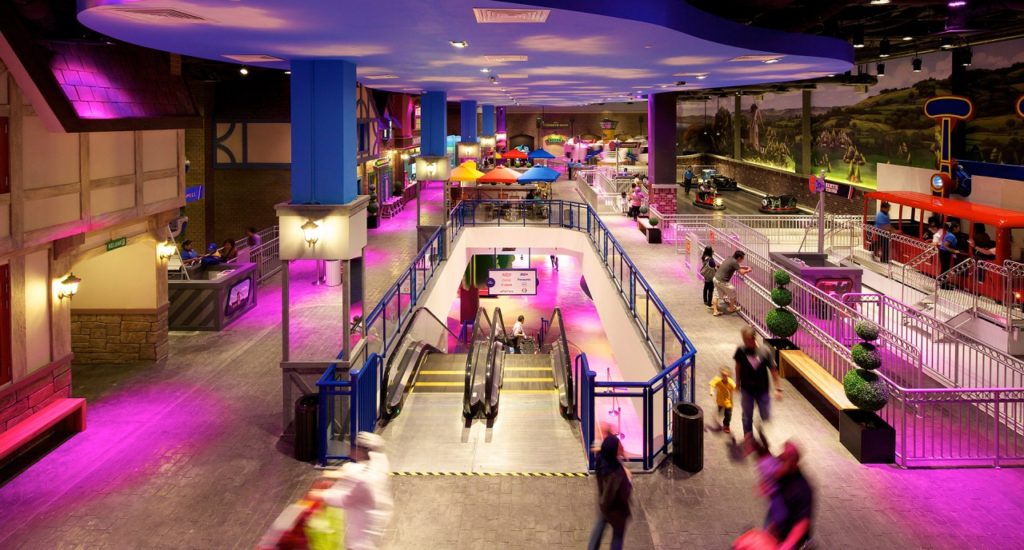 Inclusive design does not have to drive up the project budget nor does it require changes to your design. It needs to be discussed at the start of every project and then becomes part of the design and overall philosophy of the FEC.
As experience designers, we want everyone to experience fun. If we can create spaces that entertain all guests, no matter their ability, what a great place we will have created.